Convention News
2017 Convention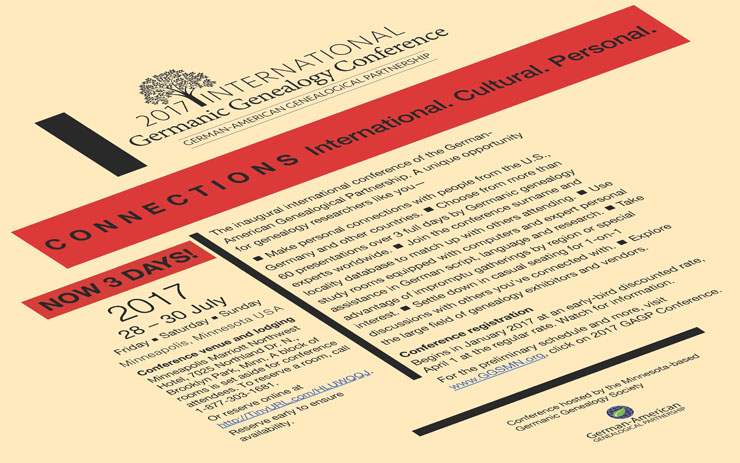 Minneapolis, Minnesota, USA
Friday July 28 - Sunday July 30
CONNECTIONS: International, Cultural, Personal
SGGEE has partnered with a new organization focused on Germanic genealogy, which is putting on its first convention next year. You'll have a choice of many different programs and other events, and the opportunity to plug into an international network of people with expertise and interest in German genealogy.
The German-American Genealogical Partnership has announced that due to great interest, the conference has been extended to three days (Fri-Sat-Sun) July 28 - 30, 2017. And hotel reservations for a block of special-rate rooms are now open. You're advised to book early! You can call the special room reservation line at (877) 303-1681 and mention Germanic Genealogy Conference, or reserve online at http://tinyurl.com/HLUWQQJ.
Registration for the conference will open in early 2017.
Details are available at http://ggsmn.org/cpage.php?pt=83.
Registration Form
UPDATE

Registration will open Feb. 1 for the 2017 SGGEE meeting as part of the much larger International Germanic Genealogy Conference, July 28-30 in Minneapolis, Minn. Look at the left side of the registration website for all the materials related to the 2017 convention including the program​, fees​ and registration details. You have the choice of dozens of presentations, all related to German genealogy, over three full days in July.

Early-bird registration will run through March; if you're a member of SGGEE, you pay a discounted fee of $225 USD because our society belongs to the International German Genealogy Partnership. (Non-partner members will be charged $250.) Regular registration begins April 1 at the standard rate, $299 USD. Register early as interest in the convention has greatly exceeded expectations. If you wait too long, you may find it sold out!

More than 70 presentations by some of the leading experts in German genealogy  are on the program. Those include Roger Minert, Ernest Thode, Dirk Weissleder of Germany, Baerbel Johnson, Fritz Juengling, Michael Lacopo, James Beidler, Paula Stuart-Warren, Teresa Steinkamp McMillin, Jill Morelli and Stephen Morse. Daily "Connections" sessions and a slate of presentations on regional specialties also are planned. SGGEE will have its usual research room as well as its annual meeting during the conference.

Hotel rooms at the Minneapolis Marriott Northwest Hotel in Brooklyn Park, Minn., venue for the conference, sold out in December. Additional nearby hotels are offering special rates for conference attendees; this information is given below.


E-mail questions/comments to convention@sgee.org.
NOTE: The Marriott conference hotel is sold out but these are nearby hotels also offering the discount rate.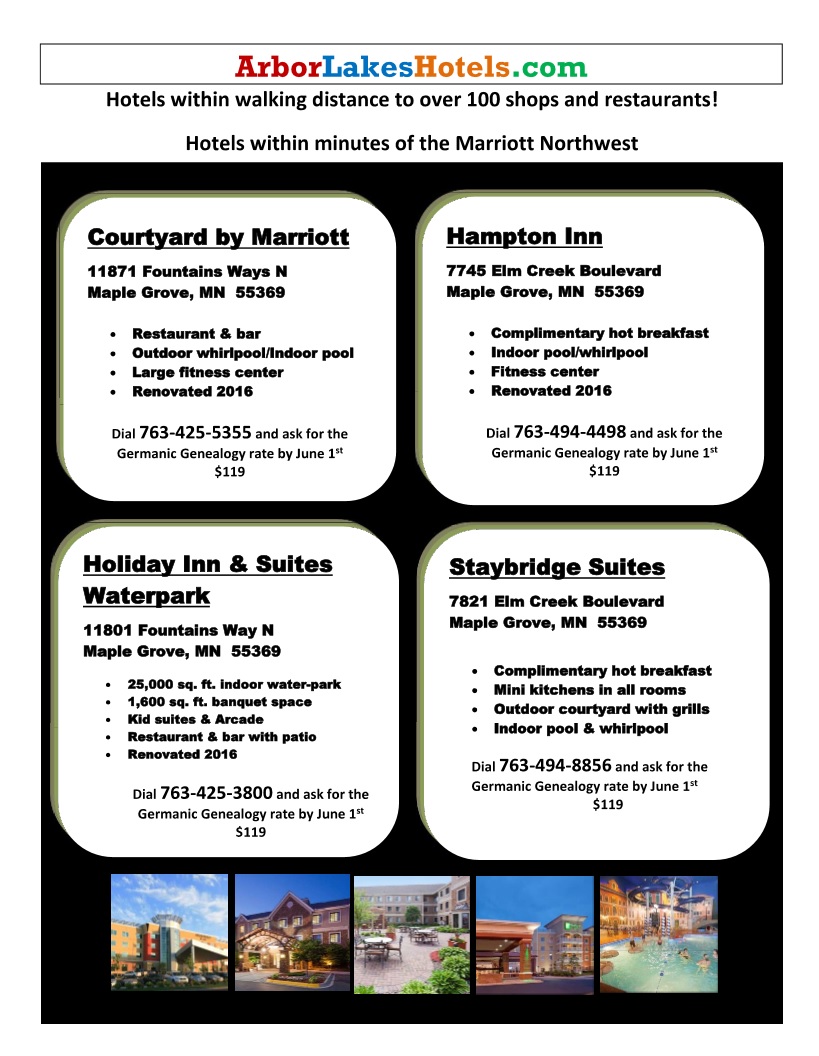 2016 Convention
2016 Convention Report (PDF)
Click picture to enlarge


Using DNA in Genealogy Summary (PDF) by Earl Schultz
Using DNA in Genealogy (Part 1) (PDF) by Earl Schultz
Using DNA in Genealogy (Part 2) (PDF) by Earl Schultz
Changing Map in Europe seminar notes (PDF) by John Althouse
Sowing Winter Wheat seminar notes (PDF) by John Althouse
2015 Convention
2015 Convention Report (PDF)
Click picture to enlarge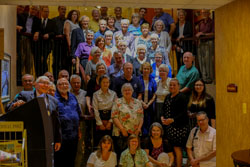 SGGEE Online Databases (PDF) by Gary Warner
A Place by Any Other Name Won't Merge (PDF) by Sigrid Pohl Perry and Gary Warner
EWZ (Einwandererzentralstelle) (PDF) by Karl Krueger - If you have problems viewing this PDF in your browser then download the file and view it with Adobe Viewer.
2014 Convention
2014 Convention Report (PDF)
Legacy Family Tree Webinars: Legacy Family Tree - an Overview by Geoff Rasmussen
Legacy Family Tree Webinars: Legacy Family Tree - Beyond the Basics by Geoff Rasmussen
2013 Convention
2013 Convention Report (PDF)
Click picture to enlarge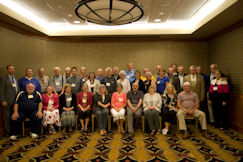 Tracking the Tribe (full PowerPoint presentation, large file, long download) by Sigrid Pohl Perry

SGGEE Online Databases ‐ how to get the most out of them, and also how to prepare your data for submission to the MPD Database by Gary Warner
For presentations by Jerry Frank, refer to December 2001 and March 2002 Journals (members only)

2012 Convention - Regina, Saskatchewan
Report (PDF)
Picture

Tracking the Tribe (PDF) handout
Presentations about Legacy software:
Legacy Overview (PDF)
12 Step Checklist Comparison (PDF)
2011 Convention - Winnipeg, Manitoba
2010 Convention - Edmonton, Alberta
2009 Convention - Milwaukee, Wisconsin
2008 Convention - Kelowna, British Columbia
(no report submitted)
2007 Convention - Calgary, Alberta
2006 Convention - Edmonton, Alberta
2005 Convention - St. Paul, Minnesota
2004 Convention - Calgary Alberta
2003 Convention - Edmonton, Alberta
2002 Convention - Regina, Saskatchewan
2001 Convention - Tacoma, Washington