Welcome to SGGEE

SGGEE focuses on the genealogy of Germans from Russian Poland and Volhynia with some help for related regions.
Website News
You will find that this site works best using a quality browser like Firefox or Google Chrome.
_________
2020 Convention in Portland, OR Canceled
The Society for German Genealogy in Eastern Europe is announcing the cancellation of its annual convention, scheduled for late July in Portland, Oregon. This decision is taken to help preserve the health of those who were planning to attend. As an international society, we also recognize that traveling into the United States may continue to be restricted, and even U.S. residents may find travel this summer to be difficult. More details are provided on our Convention News page .
_________
December 2019 SGGEE Journal
In this issue of the SGGEE Journal, Dr. Remus provides an overview of living in Volhynia and the Lutheran church, Judy Hagen sent the Christmas recollections of Charlotte Ledde, Peter von Pazatka Lipinsky sent postcard images of various locations throughout Poland, Ukraine, and East Prussia from the pre-WW II era, and Schalene Degautis provides two articles revolving around her family and their Volhynian roots.
_________
Emigration Lists from Germany to Poland and Prussia
Several links have been provided for resources to research Germans that emigrated out of Würtemberg to Prussia and Poland (and includes information for those to America as well).
_________
Rozyszcze Project Update
As of May 2019, the Volhynia-Kiev-Podolia (VKP) databases list more than 130,000 birth, confirmation, marriage, and death events which include clickable links to online scans of the records. The data is extracted from Volhynia parish register books held by Archiwum Główne Akt Dawnych (AGAD) in Warsaw. More than 90% of the data is from Rozyszcze Lutheran parish with the rest from Wladimir-Wolynsk and Lutzk parishes plus several kantorates near Rowno and Tutschin. The dates completed so far extend from 1862 to 1914. This is an ongoing project with the goal to extract all available records, some of which go to as late as 1937. To initiate a search, go to the public databases page.
_________
Master Pedigree Database
The MPD has recently undergone another merge (July 2019) with the final number of names totalling 532,470.
_________
SGGEE Data Collections Guidelines
SGGEE has recently established guidelines for collection of personal data from its members covering several facets of activity conducted by SGGEE members including participation on Facebook, use of our listserv, and sharing of personal DNA data.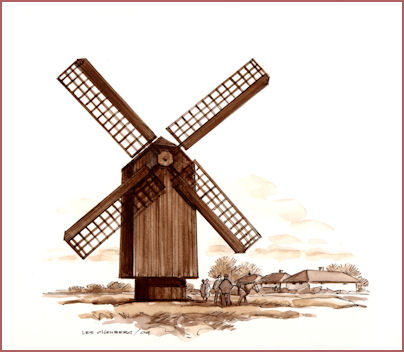 Volhynian Flour Mill - artistry by member Les Ollenberg
(see our Credits Page for more art by Les)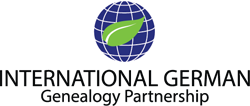 Formerly German-American Genealogical Partnership
SGGEE is a member of IGGP.