Welcome to SGGEE

SGGEE focuses on the genealogy of Germans from Russian Poland and Volhynia with some help for related regions.
Website News
You will find that this site works best using a quality browser like Firefox or Google Chrome.
_________
June 2019 SGGEE Journal
In this issue of the SGGEE Journal, Don Miller discusses the results of his personal DNA results and his musings on its relevations. Ursula Bachmann, in Part of 1 of her Schmidt family story, tells of the Schmidt family growing up in pre-WW II Poland and the effects of the start of the war. The 2018-2019 SGGEE financials are included for your review and comment. As mentioned previously, the convention is scheduled for August 16 – August 18, 2019 in Winnipeg. The notice of annual meeting and proxy are included. Those so included can mail their proxy to the address listed. Please check the SGGEE web site and Facebook page for further information. Convention registration and payment can be made on the SGGEE website.
_________
Rozyszcze Project Update
As of May 2019, the Volhynia-Kiev-Podolia (VKP) databases list more than 130,000 birth, confirmation, marriage, and death events which include clickable links to online scans of the records. The data is extracted from Volhynia parish register books held by Archiwum Główne Akt Dawnych (AGAD) in Warsaw. More than 90% of the data is from Rozyszcze Lutheran parish with the rest from Wladimir-Wolynsk and Lutzk parishes plus several kantorates near Rowno and Tutschin. The dates completed so far extend from 1862 to 1914. This is an ongoing project with the goal to extract all available records, some of which go to as late as 1937. To initiate a search, go to the public databases page.
_________
Master Pedigree Database
The MPD has recently undergone another merge (July 2019) with the final number of names totalling 532,470.
_________
SGGEE Data Collections Guidelines
SGGEE has recently established guidelines for collection of personal data from its members covering several facets of activity conducted by SGGEE members including participation on Facebook, use of our listserv, and sharing of personal DNA data.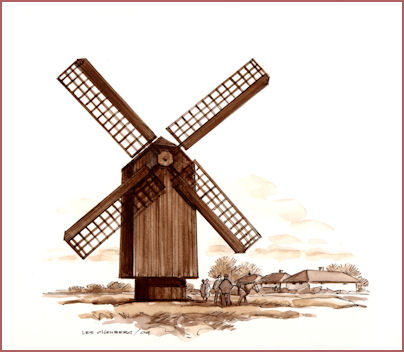 Volhynian Flour Mill - artistry by member Les Ollenberg
(see our Credits Page for more art by Les)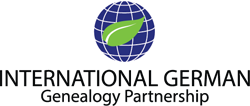 Formerly German-American Genealogical Partnership
SGGEE is a member of IGGP.