Welcome to SGGEE

SGGEE focuses on the genealogy of Germans from Russian Poland and Volhynia with some help for related regions.
Website News
You will find that this site works best using a quality browser like Firefox or Google Chrome.
_________
2019 Convention
The first details of our 2019 annual meeting in Winnipeg are being revealed. Please start making your plans now to attend.
_________
December 2018 SGGEE Journal
In this issue of the SGGEE Journal, you'll find an article written by Ed Wolters describing his experiences in Poland, serving in the Polish Army during the Polish – Soviet War and the family move to Canada, Bill Remus asks, "Did your ancestor live in a Hauland (Olendry)?" as he writes about our ancestors who lived in northern Poland, and our third article is a blog post written by Schalene Dagutis asking if her theory of Prussian origin has gone up on smoke. The 2019 convention will be held in Winnipeg, Manitoba in August 16-18 and the initial convention information can be found on Page 23.
_________
SGGEE Data Collections Guidelines
SGGEE has recently established guidelines for collection of personal data from its members covering several facets of activity conducted by SGGEE members including participation on Facebook, use of our listserv, and sharing of personal DNA data.
_________
Rozyszcze parish marriages (1862-1909)
SGGEE is pleased to announce a significant enhancement to the Volhynia-Kiev-Podolia (VKP) marriages database relating to the Polish (western) Volhynia area. In summary, all of the available Rozyszcze parish marriages from the founding of the parish in 1862 to 1909 (some 12000 marriages in total) with links to online scans of the original documents are now in the public and members only VKP databases.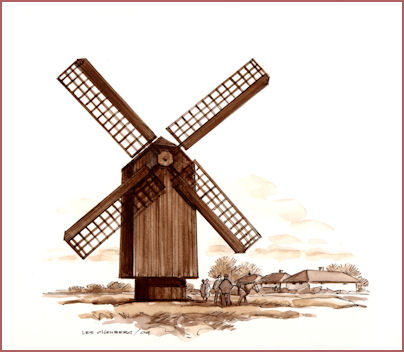 Volhynian Flour Mill - artistry by member Les Ollenberg
(see our Credits Page for more art by Les)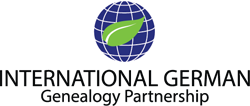 Formerly German-American Genealogical Partnership
SGGEE is a member of IGGP.