Welcome to SGGEE

SGGEE focuses on the genealogy of Germans from Russian Poland and Volhynia with some help for related regions.
Website News
You will find that this site works best using a quality browser like Firefox or Google Chrome.
_________
2019 Convention
Registration for the SGGEE convention in August is now open. For the first time, you'll be able to register AND pay using an online form and the SGGEE PayPal page. Please read through the instructions when you open the form and before you begin. They tell you not only how to register but also what to expect. Any questions or problems should be emailed to the convention address in the form.

We encourage you to use the online form and payment for your convenience; it also saves us hours of volunteer time in processing your registration. If you still prefer to pay with a check, the instructions to do so are included on the form; note that your registration and payment may take up to 3 weeks to be received and processed.
_________
March 2019 SGGEE Journal
In this issue of the SGGEE Journal, Penny Burgess recounts the trip that she and her daughter made on a Volhynian Village Adventure Tour to the villages of Gross Glusha and Klein Glusha. Don Miller provides a photo account and narrative of the building of the Baltic-White Sea Canal and recounting the story of his Uncle Heinrich Mueller. The convention is scheduled for August 16 – August 18, 2019 in Winnipeg. Please check this web site and our Facebook page for further information.
_________
SGGEE Data Collections Guidelines
SGGEE has recently established guidelines for collection of personal data from its members covering several facets of activity conducted by SGGEE members including participation on Facebook, use of our listserv, and sharing of personal DNA data.
_________
Rozyszcze parish marriages (1862-1909)
SGGEE is pleased to announce a significant enhancement to the Volhynia-Kiev-Podolia (VKP) marriages database relating to the Polish (western) Volhynia area. In summary, all of the available Rozyszcze parish marriages from the founding of the parish in 1862 to 1909 (some 12000 marriages in total) with links to online scans of the original documents are now in the public and members only VKP databases.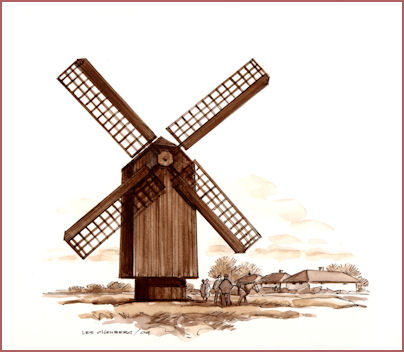 Volhynian Flour Mill - artistry by member Les Ollenberg
(see our Credits Page for more art by Les)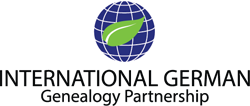 Formerly German-American Genealogical Partnership
SGGEE is a member of IGGP.