Welcome to SGGEE

SGGEE focuses on the genealogy of Germans from Russian Poland and Volhynia with some help for related regions.
Website News
You will find that this site works best using a quality browser like Firefox or Google Chrome.
_________
The German Colonies in Volhynia by Mykhailo Kostiuk
Originally published in Ukrainian, this work is a reliable introduction to German colonists in Volhynia, and one for which their English-speaking descendants have been waiting. Download a PDF version or order a printed copy now.
_________
2021 Virtual SGGEE Convention
Pandemic challenges mean we won't meet in person this year. But we can gather online where we'll continue to share our adventures in researching our ancestors' stories. And no one needs to travel further than your own home. Watch for details as planning for our first virtual convention moves forward. Follow announcements and news about the SGGEE virtual convention with our new blog. Check back regularly!
_________
March 2021 SGGEE Journal
The March 2021 issue of the SGGEE Journal is now posted in the Members' area of the website. In this issue of the SGGEE Journal, the final chapters of Leontina Sonnenburg's story is told, Dick Benert reviews Mykhailo Kostiuk's book entitled, The German Colonies in Volhynia, and Part 2 of the Grundmann story along with their family tree are provided. 
_________
Master Pedigree Database (MPD) Updated August 4, 2020
The Master Pedigree Database has just been updated with the most current data received and processed to date. It has been merged resulting in 533,657 records all of which have been renumbered.
_________
Rozyszcze Project Update
As of May 2021, the Volhynia-Kiev-Podolia (VKP) databases list more than 185,000 birth, confirmation, marriage, and death events which include clickable links to online scans of the records. The data is extracted from Volhynia parish register books from 1862 to 1939 held by Archiwum Główne Akt Dawnych (AGAD) in Warsaw. The Project is nearing completion. To initiate a search, go to the public databases page.
_________
SGGEE Data Collections Guidelines
SGGEE has recently established guidelines for collection of personal data from its members covering several facets of activity conducted by SGGEE members including participation on Facebook, use of our listserv, and sharing of personal DNA data.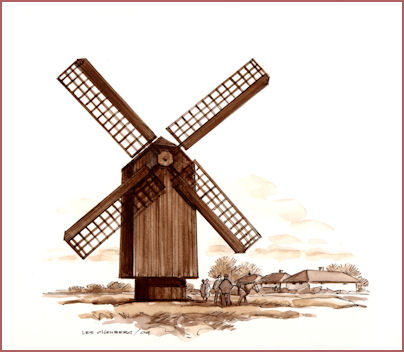 Volhynian Flour Mill - artistry by member Les Ollenberg
(see our Credits Page for more art by Les)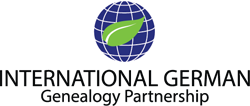 Formerly German-American Genealogical Partnership
SGGEE is a member of IGGP.